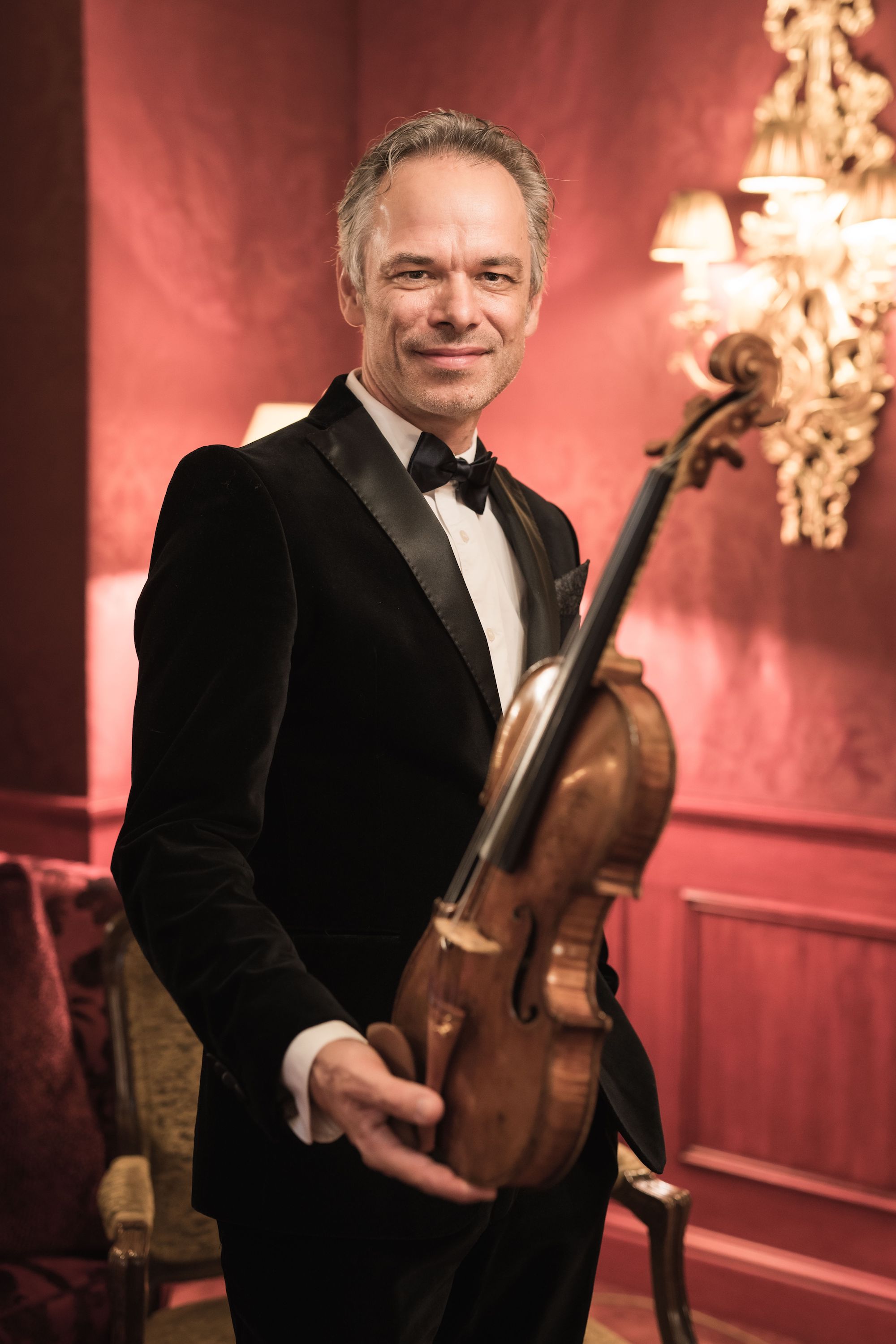 Since his debut at the Salzburg Festival as a solo partner of Sir Yehudi Menuhin in 1986, Benjamin Schmid has become one of the most important violinists of our time with his ever-intensive concert activities in around 3,000 live concerts worldwide. The victory of the Carl Flesch Competition in London in 1992, in which he was also awarded the Mozart, Beethoven and Audience Prizes, brought the international breakthrough for the Vienna-born violinist Benjamin Schmid, among other competition prizes.
Since then he has appeared on the most important stages of the world with renowned orchestras such as the Vienna Philharmonic and the Philharmonia Orchestra London.
His brilliant technique, the clarity and passion of expression, his soloistic charisma, the extraordinary range of the repertoire and his improvisational skills in jazz make him a violinist with a unique profile. A continuously awarded focus of his repertoire is the violin work of W. A. Mozart.
Of Benjamin Schmid's more than 60 CDs, some have been awarded the Opus Klassik Prize, several times the Deutscher Schallplattenpreis (the only violinist in the Classical and Jazz categories) and the Echo-Klassik Prize. Several world-wide documentaries about Benjamin Schmid complete the extraordinary rank of the violinist.
Benjamin Schmid is portrayed as one of the most important violinists in the book "The Great Violinists of the 20th Century" by Jean-Michel Molkou (publishing house Buchet-Chastel, 2014). He performs on the "ex Viotti 1718" Stradivarius violin, made available to him by the Austrian National Bank, as well as on a modern violin from 2015 by Wiltrud Fauler.