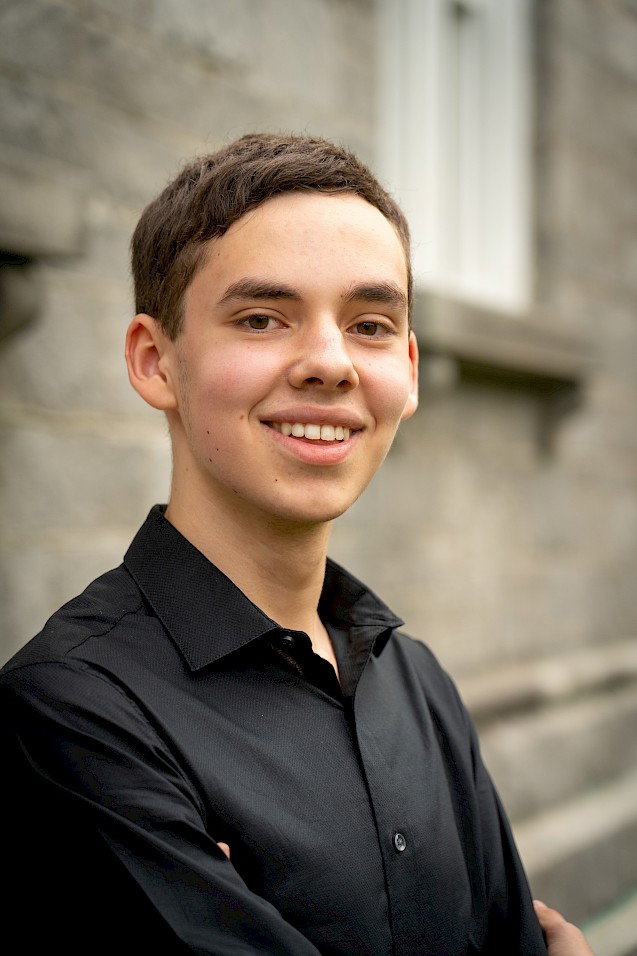 Sebastian Picht is a piano student of Amy Yang. Sebastian began his piano training with his grandmother, Asya Kalendar. He has also taken lessons with Susan Nowicki, Charles Abramovic, Polina Fedotova, and Matti Raekallio. Sebastian is a winner of the 2021 Irving Ludwig Lansdowne Symphony Orchestra Concerto Competition. Sebastian was awarded Honorable Mention in the the 2021 PYPA Livestream Piano Competition.
He gave a solo performance at Weill Recital Hall as the winner of the Dr. Andor Kiszely Competition. He was a first prize recipient of the Little Mozarts Competition that same year. Sebastian performed solo and chamber music repertoire at the 2020 and 2021 Bowdoin International Music Festival and at the 2019 Curtis Summerfest Young Artists Program.
He has played in master classes for Gary Graffman, Marina Lomazov, Kathryn Brown, Alexander Shtarkman and others.
Sebastian is currently enrolled in the chamber music program at the Center for Gifted Young Musicians at Temple Music Prep. In addition to his passion for the piano, Sebastian is a serious 76ers fan, a competent cook, and adept in Russian and Spanish. Sebastian has a keen interest in politics and issues related to social justice.
Sebastian is a junior at Central High School in Philadelphia, PA.
Social Media:
www.instagram.com/sebastianpichtpiano/